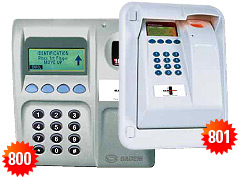 EasyTouch - Certified ISO 9002
The primary product for the SME market is the Easytouch 800/801 optical fingerprint reader, which is the perfect choice to replace or supplement existing access control systems, such as card readers or magnetic fobs. It replaces the need for shared codes, cards and keys and in its basic format can hold up to 800 users in its memory, at two fingerprints per user.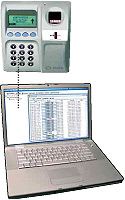 LDM Management Unit
The addition of the LDM management unit means that the access points covered by the Easytouch readers can be configured for a multitude of actions related to user access. These include, but are not limited to, programmed opening times, group management, user status management, public holiday management and access timeframe automation. All the information can be viewed, filtered and printed and subsequently the timekeeping and movement habits of personnel can be tracked throughout the organization.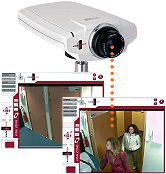 EasyCam
In terms of visually monitoring access and egress, the Easycam system fits seamlessly with the other equipment to provide a snapshot of every person entering or leaving via the specified point, with an SMS or email sent to the person responsible (if required) when this has been done. The images can then be viewed on the secure area of the customers website, from any PC on the internet, along with real-time visualisation of what the camera is seeing.
EasyDentic System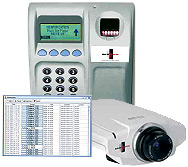 This is the combination of all three of these products and illustrates the best use of the technology: Fingerprint Identification, Visual Identification, Management and Administration. In simple terms, you are in command of access to your premises by choosing the people whom you authorise with a simple push of their finger, you can display your premises remotely and receive warning pictures, and you can control and administrate access to your site with precision and efficiency.
EasyPass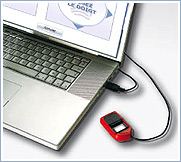 The EasyPass is designed to protect access to your desktop or laptop computer with biometric sensor authentication. In addition to this it also functions as authentication for the developing security procedure 'single sign on' - enabling the running of windows and web applications in both a secure and normal mode. The security of your data is also increased by its immediate encryption and storage in a virtual drive using 256 bit encryption.